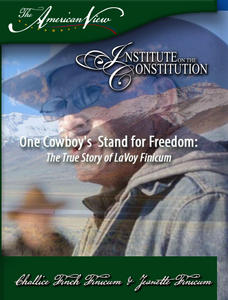 This DVD is dedicated to the life and family of LaVoy Finicum. Finicum was a preacher, a devoted family man, a Patriot, and one of the best and truest Cowboys who selflessly gave his life while defending others, and teaching peacefully about our Constitution. 
Finicum's daughter, Challice, and wife, Jeanette, give the true story about the events leading up to his murder at the hands of our out-of-control Federal government. No fake news here. Finicum truly lived the understanding that "The Love of Liberty is The Love of Others."
To follow, support and contact the Finicum family, go to OneCowboyStandForFreedom.com .