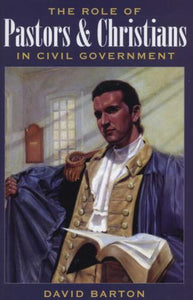 How should a Christian contribute to public affairs?
Investigate the examples of:
Rev. Dr. Jonathan Mayhew

Roger Sherman

Charles Thomson

Other Christians at the vanguard of the Revolution
The Church and its leaders played a vital role in achieving American independence and they established a precedent for today's Christians to follow. Discover Biblical guidelines for political involvement and ways to act upon your convictions!
*This book is suggested supplemental material for "The Truth of America's Founding: Your Heritage and Mine" course.
Paperback