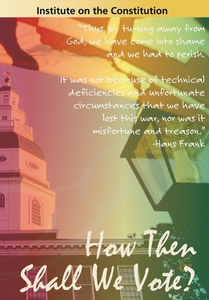 As a Christian, should I vote Republican? Democrat? Third-party? How do I navigate the world of civil government elections?
This panel discussion provides voters with currant, usable, pre-election, real-life advice regarding the necessary qualifications for those who seek to hold civil government offices.
The discussion establishes a simple standard and evaluation system that we, as Christians, should use to evaluate candidates before voting them into public office.